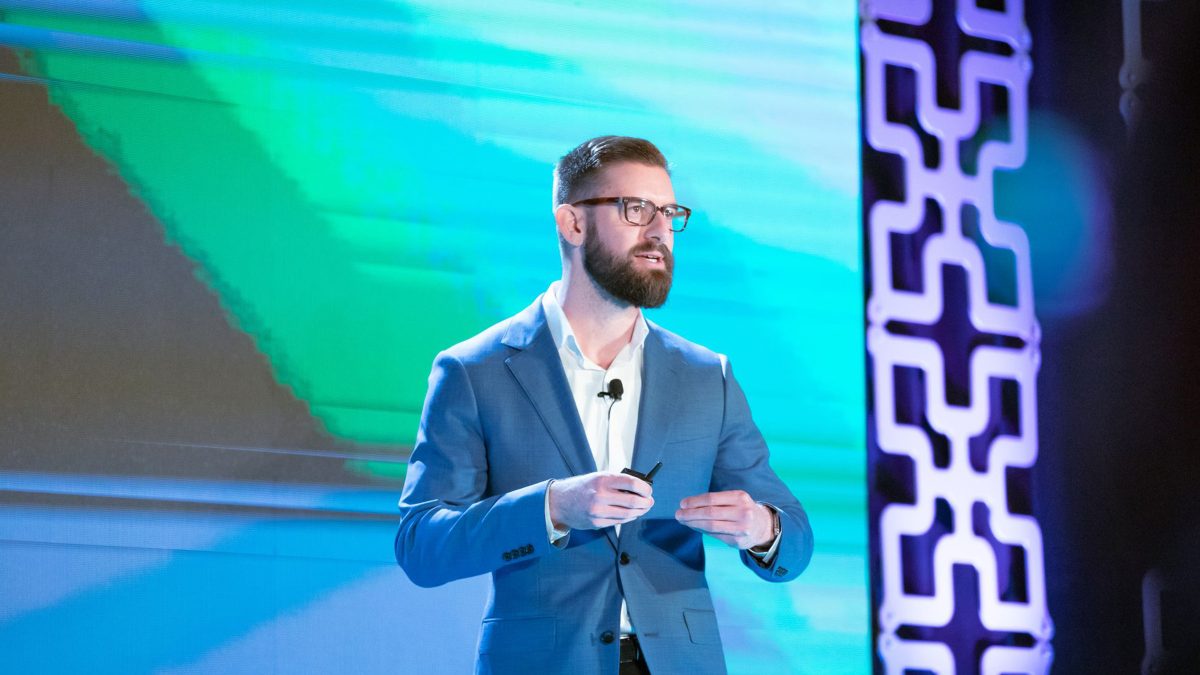 Image provided by WorkSpaces.
We are all living through a fundamental transformation in the relationships between work, people and place. Grant emphasised the importance of a fluid ecosystem that constantly adapts and changes based on evolving needs. He explained that although modern companies may be investing in spatial design, services and amenities for their employees, they may need to do better when it comes to balancing the needs of employees with organisational goals.
Defining and aligning physical, social and digital landscapes is key. Grant discussed how M Moser's integrated, multi-disciplinary team of strategists, designers and builders create high-performing workplaces. Spaces in the office, outside the office and within a hybrid mode through adaptive methodology and solutions.
Sharing a range of workplace strategies and project results, Grant's presentation identifies the key components for creating an adaptive work environment:
Through the power of design, we help you work smarter – challenging and reframing what the workplace can and should be. Learn more about our consultative services here.