Innovative workplace designs use immersive experiences to bring brands to life and help people fall in love with their space.
The workplace is a tremendous opportunity to tell stories and excite people about a brand. Our global team can help you craft a wide range of brand experiences, tied in with your project goals. Clients often come to us for help with:
Creating a unique look and feel for a specific office and its audiences
Localising a global brand to build community and increase engagement
Guiding the spatial orientation of staff and visitors to the organisation
Updating workplace guidelines across a portfolio of properties
Ultimately, every office branding project begins with a company's vision, values and culture. This helps us to create meaningful messages, and deliver them through the design of the workplace. Our approach connects people to the brand's positioning. That way, it feels unique and authentic when they first walk in. After all, first impressions matter more than ever.
Our project services
Once the project goals and creative approach are set, we offer a range of design services that create a unique experience.
Design guidelines
Interactive experiences and installations
Signage and wayfinding
Environmental graphics
Art curation and artist collaborations
Brand accessorising
Fabrication and installation
In summary, we can improve how people feel about work through thoughtful interventions that influence behaviour and shift perceptions. Our team features strategic designers, branding creatives, and exhibition design and retail thinking leaders. They will translate your business goals and brand messages into immersive and engaging experiences for your office.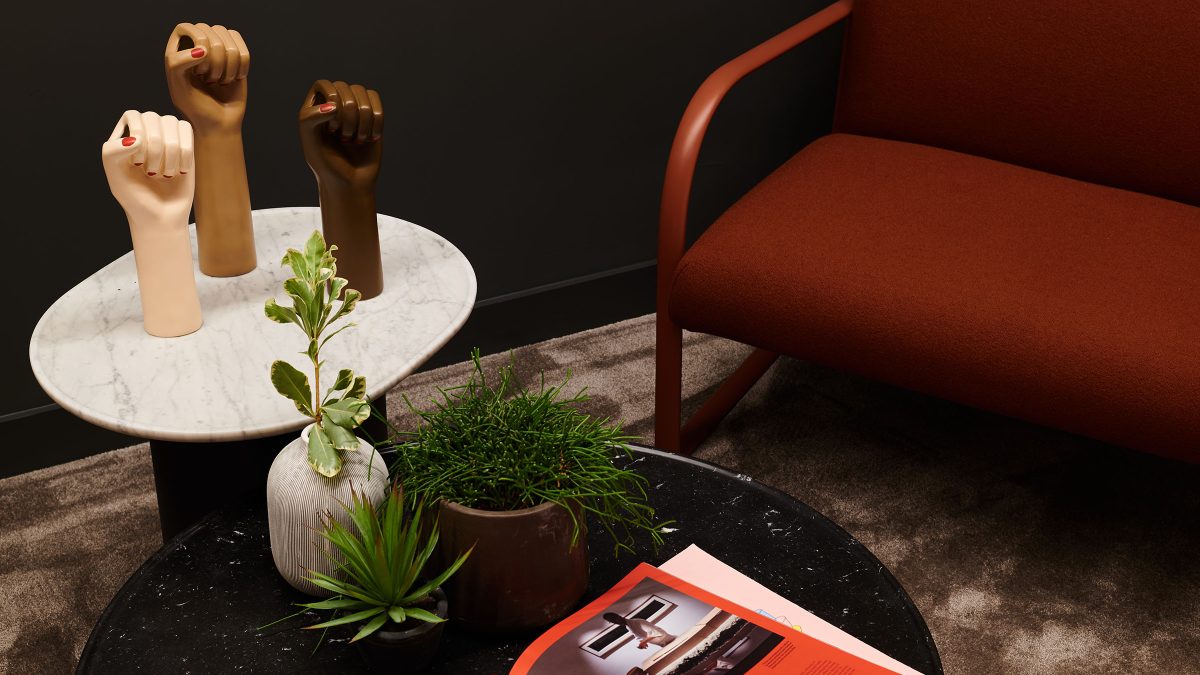 Brand accessorising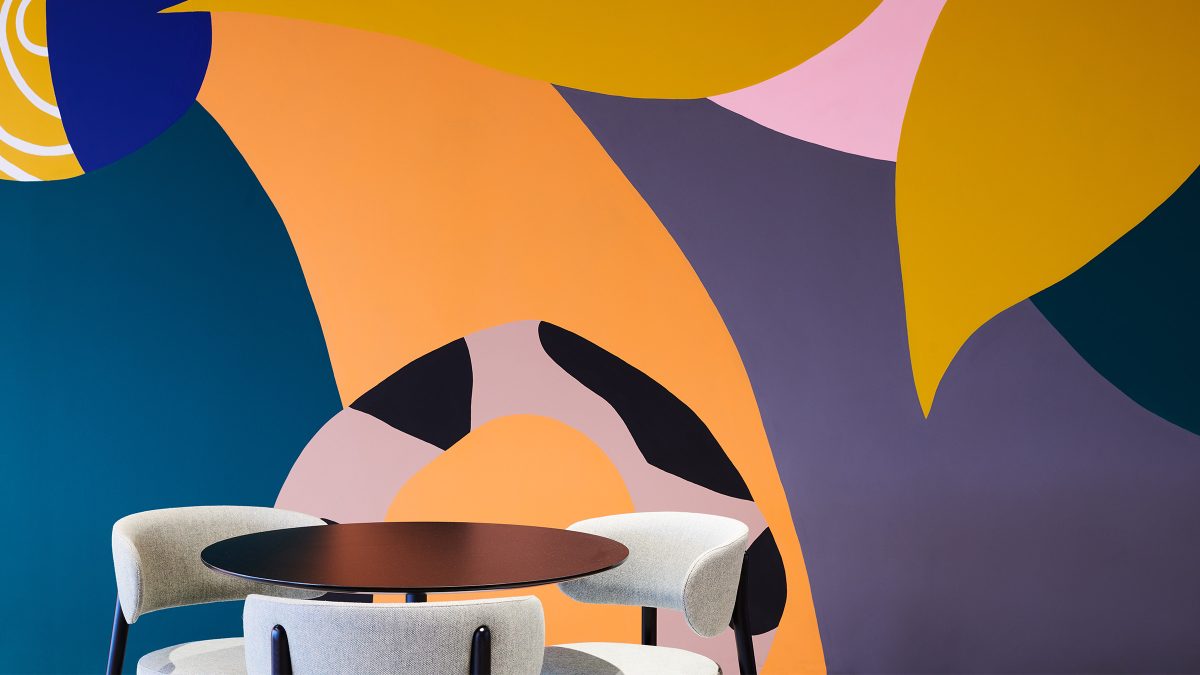 Artist collaboration with Lois O'Hara