Connection and community vs the comfort of working from home
Hospitality is characterised as "the act of being friendly and welcoming to guests and visitors". Hospitality inspired office design builds on the same premise, re-establishing the importance of the office and strengthening the community workplaces can offer.
In PwC's remote work survey, 87% of employees say the office is important for collaborating with team members and building relationships.
So what can we learn from the welcoming nature of hospitality inspired design? And subsequently, how can this help us futureproof our workplaces?
Challenging the purpose of the physical workplace
The purpose of the physical workplace is in flux. Hybrid working has become the norm for many organisations, offering employees choice and more freedom in how they work. Companies are now looking for new ways to bring people back together and get tangible value from their investment in physical spaces.
Workplaces will struggle to engage people if they only focus on space utilisation and operational function. There needs to be a range of areas for individual, collaborative and shared experiences. Post-COVID, more people are looking to hospitality-inspired 'third spaces', like local coworking hubs and neighbourhood cafes, as comfortable, social and inspiring places to work from. Experience is everything in the future workplace.
Shaping the experience with furniture
This starts with planning a space with the appropriate level of comfort and right look and feel. Furniture selection and arrangement is vital, not only to human comfort and wellbeing but also to workplace productivity.
At Vattanac Capital Tower in Phnom Penh, we prioritised comfort in this high-end coworking hub. People enter a large social lounge where a luxurious feature bar sets the tone for the rest of the space. The coworking spaces and library support focus, while bookable event spaces offer meeting and social areas for clients. Versatility was very important, so movable settings and furniture allow the space to be tailored to a range of experiences.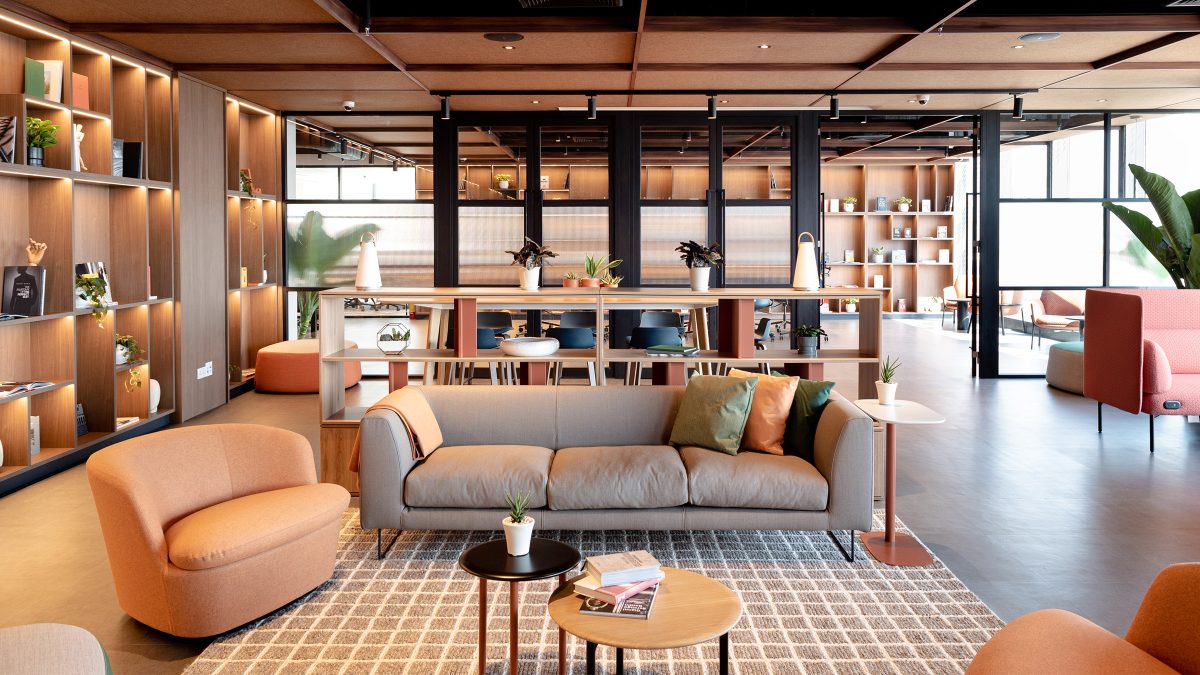 Vattanac Capital, Phnom Penh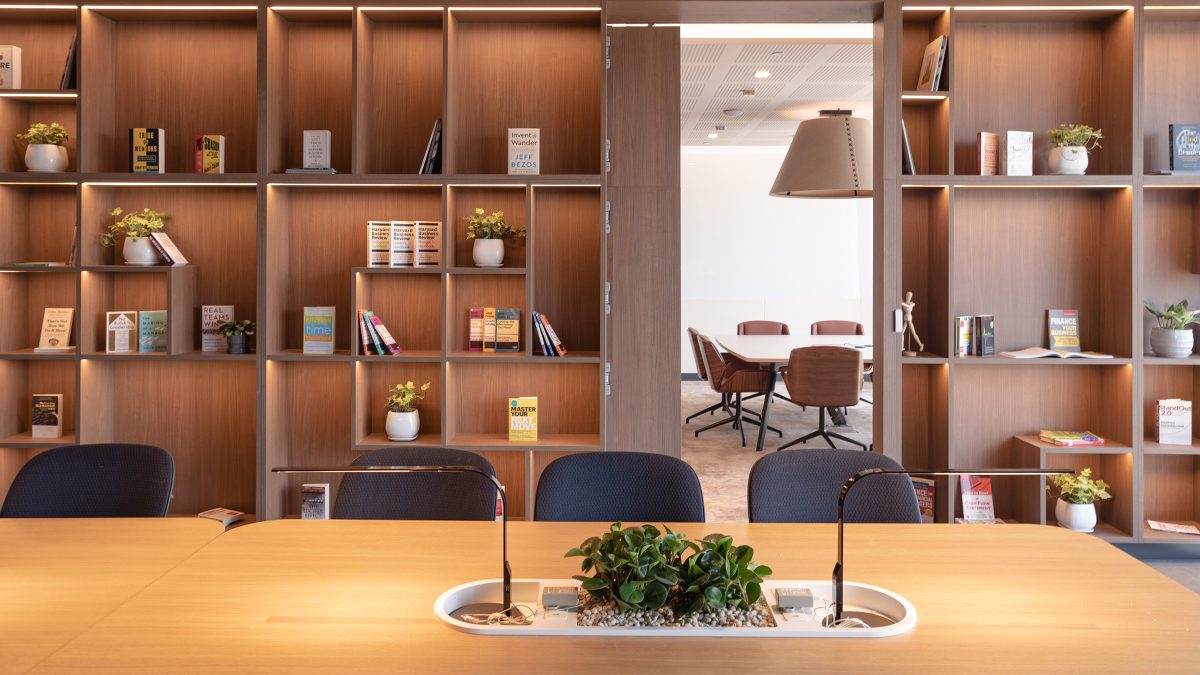 Vattanac Capital, Phnom Penh
Creating a comfortable environment
Carefully considered materials, colours, lighting and plants can help create a warm and homely experience. Natural materials support wellbeing, feel authentic, and are more human to the touch. Office plants encourage relaxation and can make people up to 15% more productive.
We designed a cosy, warm and welcoming workplace for Beam Suntory in Singapore. The circular shape of the Ensō, a central community space, recalls wood barrels used in whiskey production to honour the company's storied history. A warm natural palette, with leather and timber that age and patina, offers a sense of calm and connection to nature. Plenty of natural light and plants support overall comfort and wellbeing.
Building community
Many of our spaces focus on fostering inclusive communities and celebrating local culture with various settings to support different needs.
We collaborated with a client in Mumbai to design a social and welcoming space that recreates the feeling of a hospitable Indian home. The central community space reflects the open courtyards in traditional Indian houses – a space for meeting, socialising, training, townhalls and public events. A fully prepped stage in the performance area offers an informal setting where people can meet, interact, perform and connect.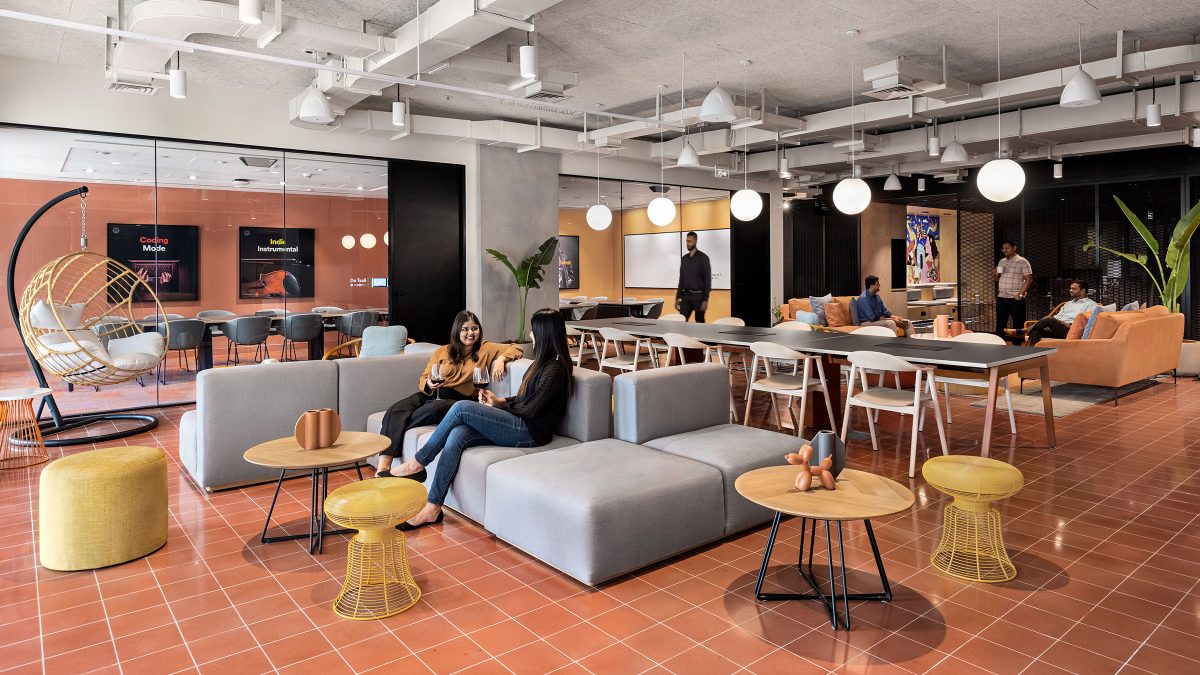 Global Media Company, Mumbai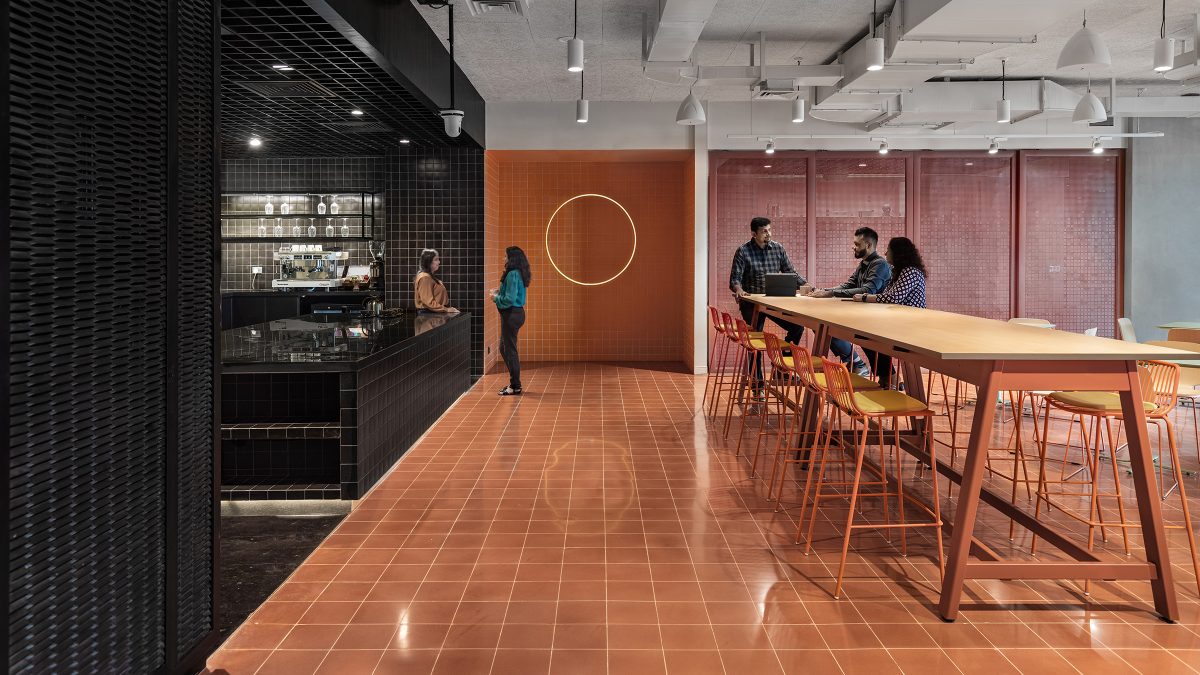 Global Media Company, Mumbai
Engaging moments through accessories
Accessories and art can also tell a story. They help emphasise a company's identity by offering memorable brand related touch-points and details.
For example, in our work with Diageo in Singapore, the interior was finished with residential and hospitality inspired details that refer to the many heritage brands within Diageo. These thoughtful accessories not only complement the interior concept but add a layer of interest, personality and storytelling.
Takeaways
Hospitality inspired office design elevates the brand and employee experience, enhancing connection and wellbeing.
Learnings from hospitality design can help businesses better respond to the diverse needs of their employees.
A more welcoming office environment can serve as a tool for supporting connection, a sense of community and inclusivity.
Hospitality design can help businesses create a desirable workplace culture, build employee loyalty and attract talent.
Flexible working is here to stay. Hospitality inspired office design blurs the comfort and familiarity of home with the office, and everything in between.
Reaffirming the physical workplace
In conclusion, as we become ever more accustomed to hybrid working, the benefits of meeting in person remain irreplaceable. Unique, hospitality inspired office design experiences will help companies revive their sense of culture and community.
By designing more welcoming spaces that push the boundaries of what the future workplace should be, we can continue to support businesses to achieve their goals, inspire their people and build greater human connection.
Get in touch with our team to discuss ideas for your workplace.