Human sustainability, health and wellbeing
Our project for Personio in Amsterdam secured an honourable mention in the "Human Sustainability, Health & Well-Being" category. In an era marked by growing concerns about the physical and mental wellbeing of the global workforce, this category reflects innovators who create workspaces that support physical, emotional and cognitive health. The objective is to design environments that empower individuals to thrive and leave work better than they arrived.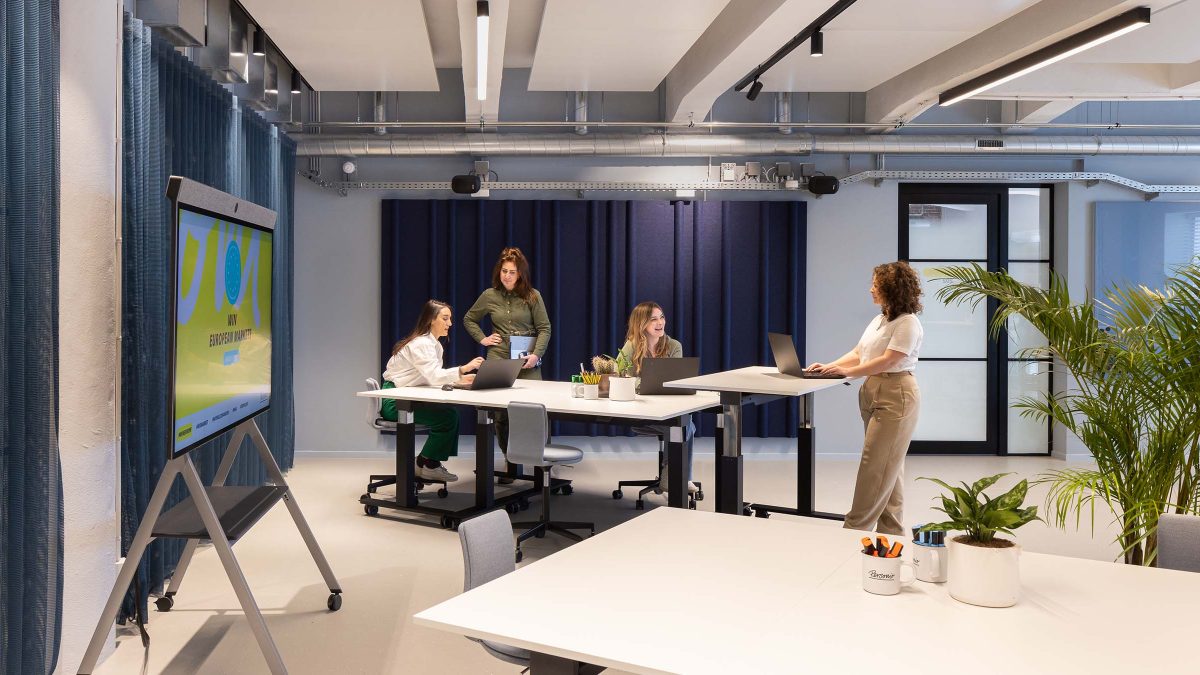 Learn how our team crafted an equitable, adaptive workplace for today's world.
Experimental shared experiences
Our project for VMware in Bangalore won in the "Experimental Shared Experiences" category. This category recognises concepts and designs that transcend traditional boundaries, emphasising bold thinking and innovation over economic considerations. The merit of this award lies in the spatial design of our project, which inspires creativity, encourages collaboration and brings fulfilment to those who use it.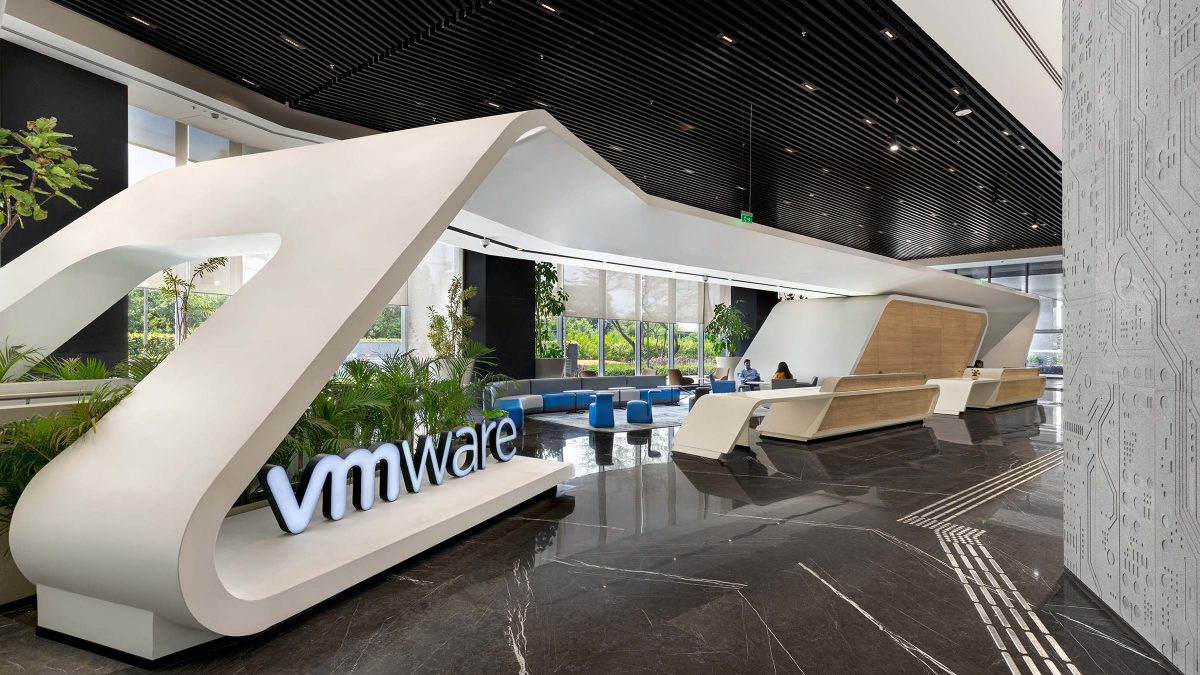 Discover how our teams designed a transformative campus to propel innovation.
Return to office
Our project for Tipalti in Vancouver won in the "Return to Office" category. This category challenges participants to present concepts or completed ideas that inspire employees to return to shared workspaces while promoting positive engagement, professional development, building social capital, and reinforcing organisational culture. Our design strategies include physical elements, design concepts and workplace programs.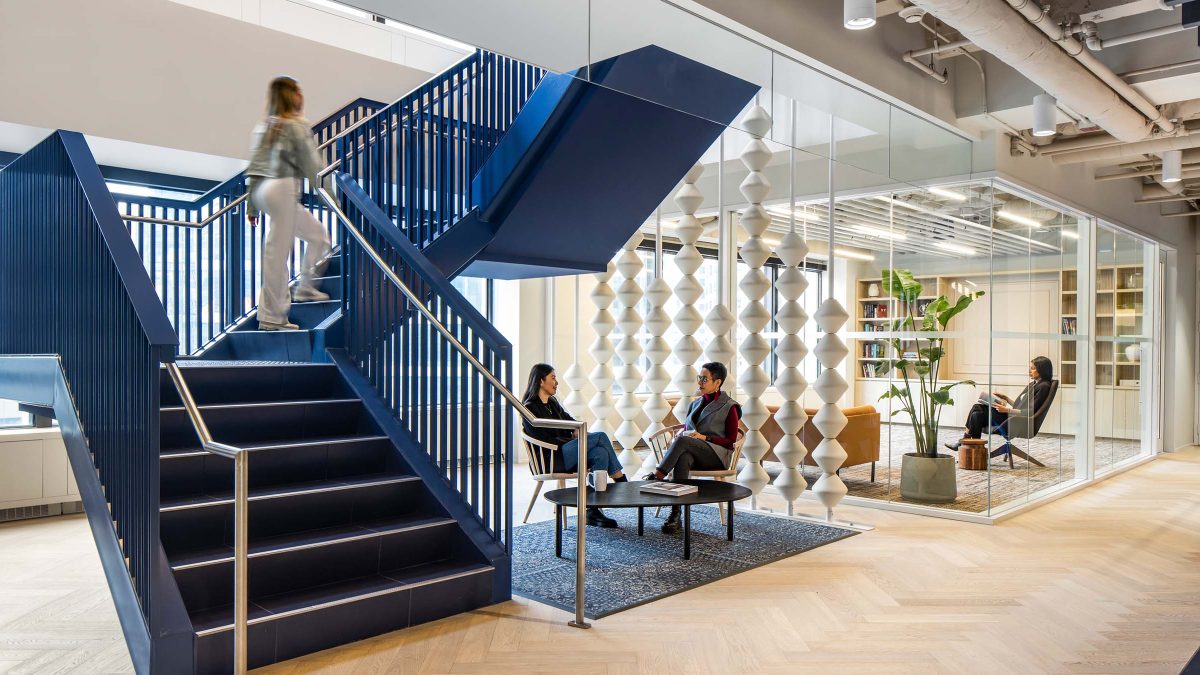 Explore how we united local spirit with this company's heritage to create a truly unique workplace experience.
Hybrid work environment
Our project for Zynga in Toronto achieved an honourable mention in the "Hybrid Work Environment" category. In an era where the boundaries of when, how and where we work have been forever transformed, this category spotlights innovative technology, forward-thinking policies, transformative designs and pragmatic approaches that integrate remote work with shared offices. This honourable mention recognises solutions that adapt to the evolving needs of individuals and the dynamics of modern work.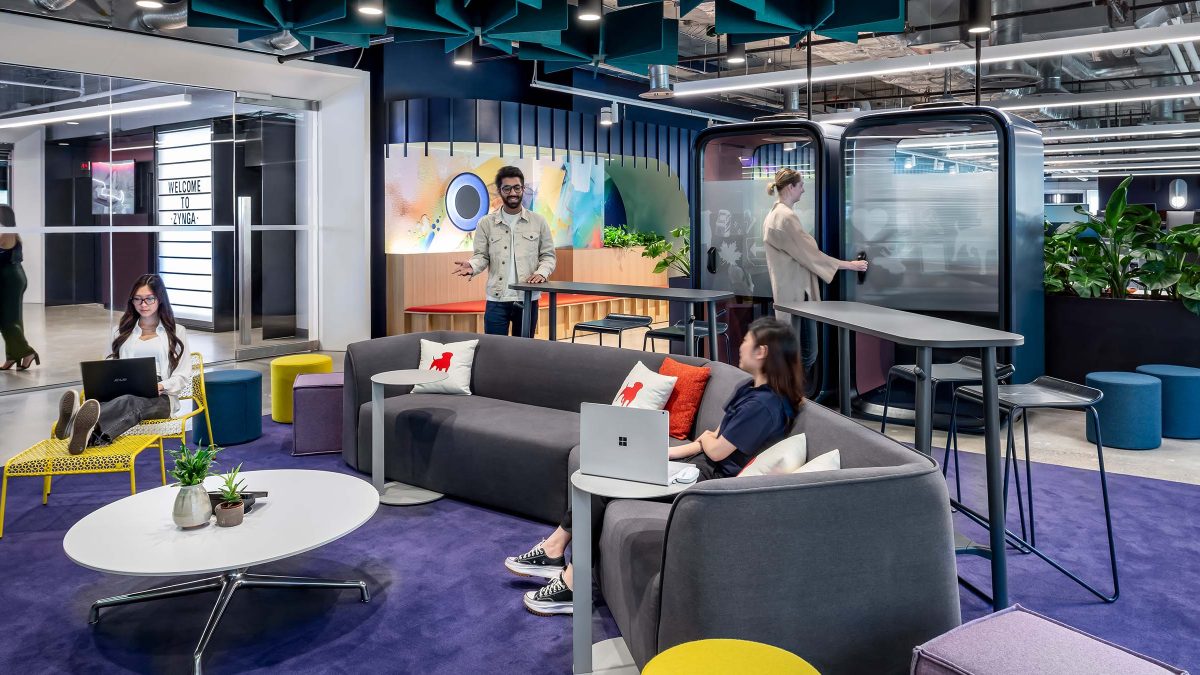 Read more about how our teams utilised purposeful design to drive the next evolution of the hybrid workplace.
Innovation that reimagines the workplace
Our performance in "The Next Work Environment Competition 2023" demonstrates our commitment to reimagining workspaces, fostering wellbeing, promoting shared experiences and embracing the evolving nature of work. These innovative projects inspire future workspaces worldwide to create better, more engaging, sustainable and inclusive environments.