What is adaptive reuse?
Adaptive reuse involves repurposing buildings to meet new functional goals. In creating a viable commercial future, adaptive reuse often involves transforming the building's design and repositioning its community role. Among many reasons to adapt existing buildings, it's a climate-conscious choice that saves on embodied carbon. One that preserves historic character by bridging the gap between old and new.
Redefining the purpose
When considering adaptive reuse, it's important to understand the building's historical, architectural and cultural context. This will help identify constraints related to heritage preservation or local regulations and highlight opportunities for community engagement. Also, it's vital to evaluate the building's condition and assess any necessary performance upgrades to determine its suitability for repurposing.
Next, define the building's new use(s), balancing local context with commercial viability. These initial steps provide a solid foundation for an effective adaptive reuse project, preserving the building's unique features while meeting the surrounding community's needs.
One approach to repurposing is converting the development to mixed-use. This can be successful by creating destination spaces that seamlessly blend public and private realms. These community buildings attract passers by and offer added value to commercial tenants. For instance, by incorporating thoughtful design elements and amenities like fitness centres, conference facilities, and artisan coffee shops, these spaces become more welcoming and enjoyable for everyone.
In this case, one of the key opportunities is to diversify revenue streams through rental fees, event bookings and partnerships, while encouraging visitors to spend more time in the building. This approach creates a win-win scenario that benefits both the building owner and the wider community.
Commercial benefits of building repositioning
Repositioning a commercial building can impact its viability and value can make it a more profitable investment. Here are some of the key benefits:
Increasing rental rates: Upgrading a building's infrastructure, design, and functionality can make it more attractive to potential tenants and increase its value, resulting in higher rental rates.
Higher tenant retention rates: Upgrading the building's amenities, layout and aesthetics can improve the tenant experience, leading to higher retention rates. A building owner can increase profitability by reducing vacancy and turnover costs.
Attracting new demographics: Targeting new demographics is essential for a building's commercial success. It expands the pool of potential tenants and increases its market appeal, opening new revenue streams.
Cost savings: Upgrading active HVAC systems and passive components of the building fabric, such as insulation and façade, will significantly contribute to energy efficiency. This can save building owners and tenants money while future-proofing against regulatory changes such as EPC B by 2030. These cost savings accumulate over time, resulting in a more sustainable and cost-effective building.
Case study:
Repurposing for greater appeal
The owner of an unoccupied building in London approached our European team to explore opportunities to increase the asset's value. As a result of thorough due diligence, we proposed an adaptive reuse solution that transformed the building into a destination space.
Working with architects, interior designers and brand experience experts, we developed a plan to improve and diversify revenue streams, ensuring the building's longevity in a highly competitive market. The newly repurposed space maximises appeal to potential tenants and visitors.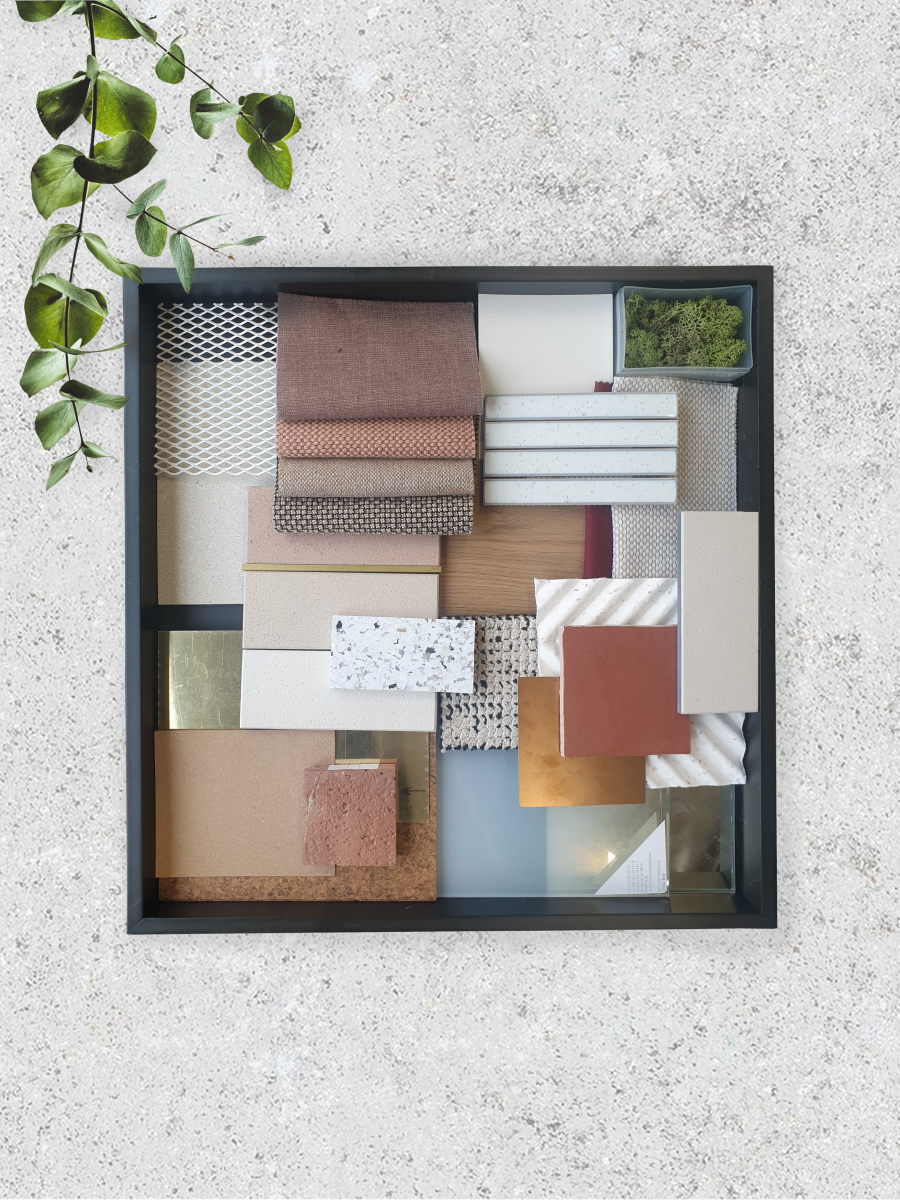 Core design palette for the building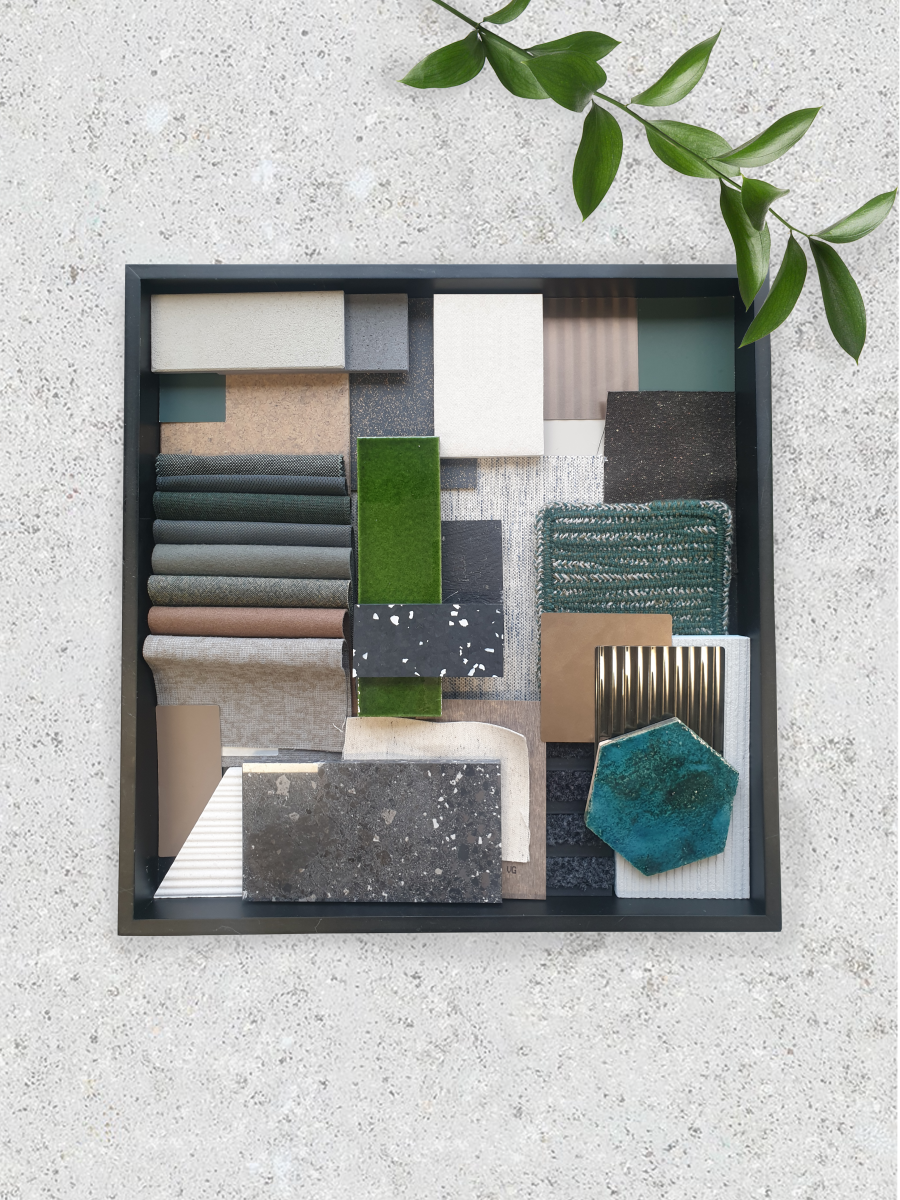 Accents & details for the design scheme
Transforming an asset into a destination
Our architecture team noted several issues with the building during site analysis, such as poor internal flow, lack of natural light and imbalance of space.
Mark Dempsey, RIBA ARB, shares, "Our team developed recommendations to transform the building into a destination space while improving its overall usability. A disproportionate amount of retail compared to other functional areas results in inefficient use of space."
Our recommendations include:
Moving the entrance to improve sightlines and create a more welcoming arrival experience.
Creating rentable meeting spaces for tenants and the community.
Installing a staircase to link the ground and lower ground floors.
Reimagining the wellness facility on the lower ground floor.
Replacing retail space with a large café and bar to attract visitors.
Introducing a fully accessible café courtyard garden.
Increasing outdoor balcony space from 80 to 300 sq ft and changing the access point.
Implementing gender-neutral toilets.
Adding a lounge meeting room off the reception area for tenants to host meetings in a neutral space.
Optimising the building's efficiency
Our team improved navigation within the building by adding a new staircase between the ground floor and lower ground floor. The staircase connects to a wellness lounge area, enhancing the building's street-level entry experience.
To maximise the building's efficiency, we transformed the gym into a wellness space that receives plenty of natural light. This area can be managed by the landlord or leased to an external operator.
Our interior designers prioritised inclusivity in solutions for renovating the toilets. Our preferred option was gender-neutral facilities, which increased the Net Internal Area, providing more usable space on the ground floor. As a result, we could also widen the corridor to improve accessibility in the toilet area.
Overall, these improvements enhance the building's potential, creating a more functional and welcoming environment for tenants and visitors alike.
What a brand brings to a building
Our team integrates architects, interior designers, and brand experience experts from the outset to develop a unified identity that aligns with the interior design. A carefully crafted brand strategy plays a crucial role in shaping the building's perception in the market.
Director, Gurvinder Khurana explains, "By combining placemaking and brand, we aim to position the building uniquely in the market. A positive image can increase demand, rental rates and property values, attracting new tenants and visitors."
Repurposing vs relocation
Repurposing offers sustainability and preserves our historic structures. Adaptive reuse remains a popular option, especially for buildings with historical or architectural significance, such as Dyson's global HQ in Singapore.
On the other hand, relocating to a Grade A space or purpose-built facility, such as Lidl's UK HQ in London, can offer a fresh start and be customised to meet specific needs. However, it may require a long lead time to find and build a new facility.
Ultimately, whether to repurpose or relocate depends on various factors, including budget, business needs and the availability of suitable locations or facilities.
Dyson's building was initially designed for machines and repurposed for people.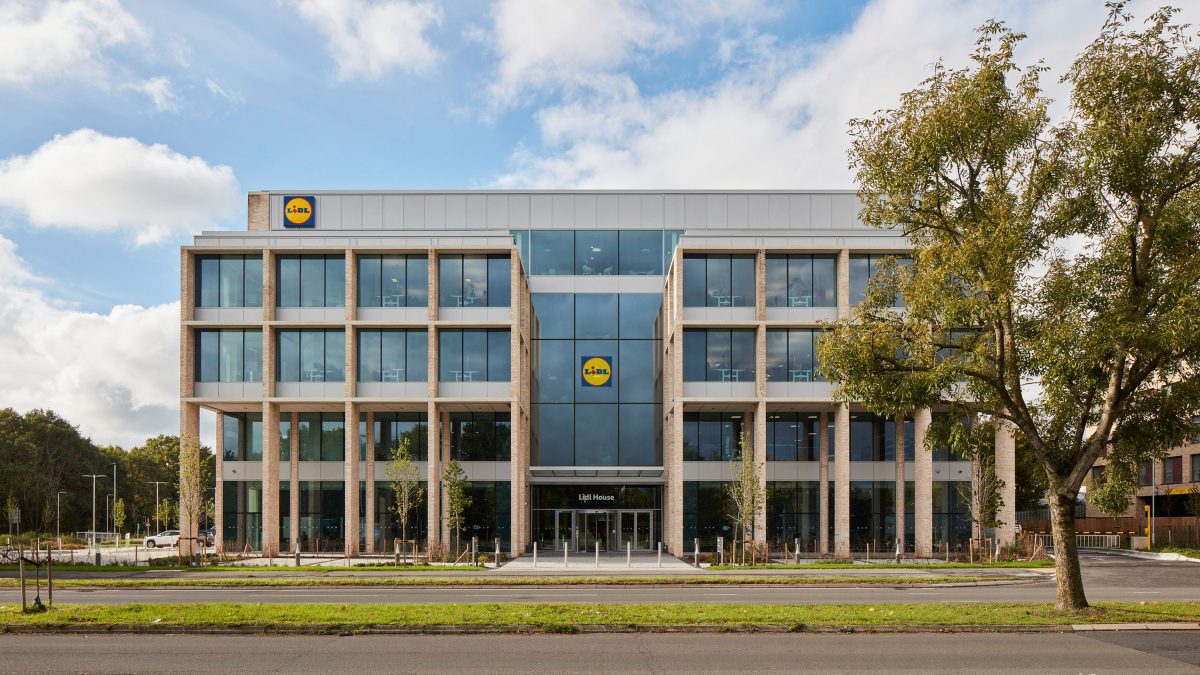 Lidl's relocation to a purpose-built facility caters to current and future needs.
Are you looking to breathe new life into an old building? Let's create a destination space that stands out in the market.
Get in touch to learn more about adaptive reuse and how our team can help bring your vision to life.